When I went to Starbucks this weekend to satisfy my craving for a pumpkin spice latte, I noticed something a bit strange about my cup (besides my misspelled name): it was noticeably plain.
This year, Starbucks has unveiled a new holiday cup with a simple red gradient and lacking the holiday symbols of years past, which have included snowflakes, snowmen, Christmas tree ornaments, and nutcrackers.
2011 Holiday Cup
This Year's Holiday Cup
This decision has caused sizeable amounts of controversy, with claims that it is another causality of the "War on Christmas", which seeks to eliminate all public mentions of Christmas from American society.
I (and many others) feel that these claims are a bit overblown. Removing the Christmas theme is not an attack on Christmas, but rather, a way to recognize that some people may celebrate other winter holidays or none at all.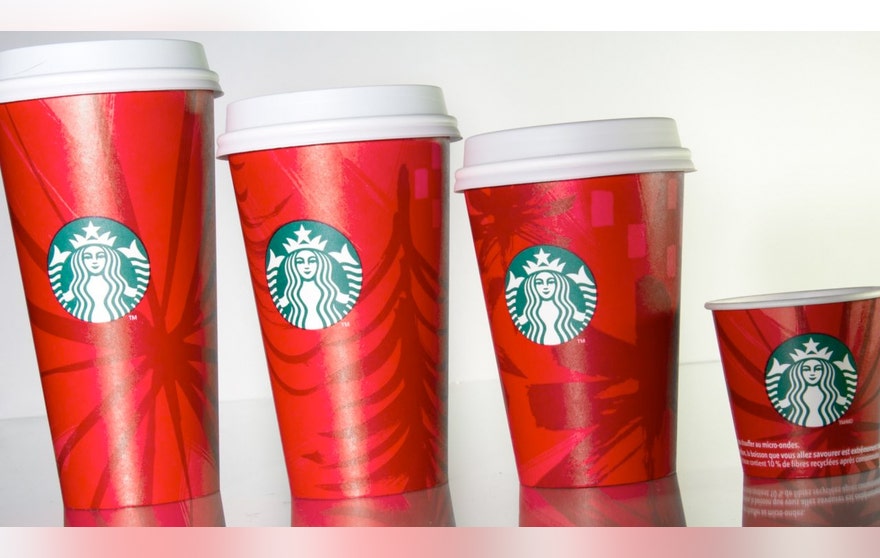 2014 Cup
Another, more practical reason for the design shift is to make the cups simpler and less busy-looking. This trend has been going on for a while - just look at the relatively simple design of last years' cup, featuring only red tones and a subtle pine tree print. Simplifying the palette and design makes the cups more pleasing to look at and possibly decreases the cost of production.
But yet another group brings up a valid point: who cares? Arguing about the design of a Starbucks cup is perhaps the epitome of a "First World Problem". A Starbucks cup, at the end of the day, is simply a receptacle to hold an expensive drink before being deposited into a landfill (which some argue is the cup's biggest problem).
But what do you think about the new design? Feel free to share your ideas in the comments below.
Written by Jenna M., Homework Assistant