A couple of weeks ago, HarperCollins announced that it would be publishing
Go Set a Watchman
by Harper Lee on July 14, 2015. This highly anticipated novel is the sequel to
To Kill a Mockingbird
, published in 1960. It follows Scout (the protagonist of
Mockingbird)
as a young adult dealing with political and personal issues.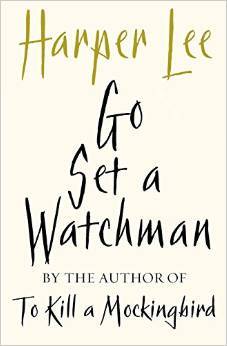 To Kill a Mockingbird
is one of my favorite books, and I was elated when I heard this news. However, this book may be harboring a dark past. Harper Lee, in the past, has shown reservations about releasing the sequel and has demonstrated little motivation for writing any more books. Because of this, some believe that Lee did not really want to publish
Watchman,
and was duped into publishing it. This is also supported by the fact that Harper Lee is 88, and her caretaker died recently, which would have made it easier for others to take advantage of her.
However, the circumstances regarding the release of this book are still uncertain. Her lawyer recently released a statement saying that Lee independently decided this and that Lee was "hurt and humiliated" by theories that she was tricked into it. Additionally, Lee reported that she is "alive and kicking and happy as hell with the reactions to 'Watchman'".
So what do you think? Was Lee duped,and pressured to saying she wasn't? Or did she have a change of heart about her writing? And what could be the reason for either of these?
Written by Jenna M, Homework Assistant