Holiday Gifts! Because, who doesn't like a present?


There so many people who have helped us succeed this year. On that note, before the year ends we need to show them our gratitude. And what better way then by making them a homemade gift? Here are some of my favorite gift ideas:
1.
Make a Scarf
- Who doesn't love scarves, especially a homemade scarf in the winter? I made some for my teachers and they all loved their scarves! To personalize each scarf make it the individual's favorite color. (And if you don't know how to knit or crochet you can learn at the library - every Friday afternoon!)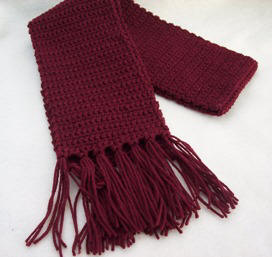 (crochet scarf)
2.
Make a Holiday Card-
They are easy and affordable to make. I personally love making holiday cards because there is so much room for creativity. You can make also personalize them based on the person to whom you are making it for. For instance, the card I am making for my math teacher is of a castle in the snow because his name is Mr. Castleman.
3.
Make a Holiday Goodie Jar
- Yumm. If you love cooking more than crafting, then this is one of the ideas for you! There are some many recipes for making holiday goodie jars out in the internet, but
here
is my personal favorite goodie jar recipe. There are way too many recipes for me to share with you all without the post going on forever, so I recommend that you all to type in holiday goodie jar recipes and look through all the recipes and find the recipe that you like.
4. Make Holiday Cookies!-
Another great idea for the bakers out there. For this idea just follow your favorite sugar cookie recipe and just buy a few cookie cutters. You can even make this into a cooking party with your friends.
These are my top three holiday homemade gifts ideas, but if you want more ideas, visit
Pinterest
and search for homemade holiday gifts. I guarantee you will get a lot of results.
Maria M,- Homework Assistant