Like many other cities, Mountain View is growing. With the population increase comes a crucial question: where are we going to put all the people?
Our city is far from alone in this issue. Many major cities are running into a housing crisis, including Hong Kong, Tokyo, and London. Sometimes, it seems that there simply isn't enough space for everyone.
Instead of cutting back on the people, however, many designers are proposing innovative housing solutions that provide people with a comfortable living space without taking up too much, well, space. Here are just a few.
Tiny Houses
These are the cute little cottages that have been trending on Pinterest - and in real life. While they are most often featured in forest settings with a wilderness backdrop, many are looking to tiny houses as a way of squeezing in that much more housing into densely-packed cities. Many different companies offer plans, such as Tumbleweed Tiny Houses, New Frontier Tiny Homes, and many more.
Opod Tube House by James Law Cybertecture
If you think New York is too crowded, try visiting Hong Kong! Due to the island nature of the city and its gigantic population, Hong Kong is jam-packed. Some people have to resort to sleeping in tiny individual cubbies! This potential solution to HK's housing problem is built out of an "upcycled" concrete pipe, and it functions as a completely livable residence. The designers propose stacking the units in the leftover bits of space in the city.
Shipping Container Homes
This is, surprisingly, a pretty popular housing option! As the name suggests, shipping container houses are made out of old shipping containers, which can either be kept as is or welded together to create a larger space. Some are up to 1400 square feet in space! While many favor them for their trendy industrial look, these houses also have the potential to be a cost-effective and practical form of compact housing due to their stackability.
Stackable Apartments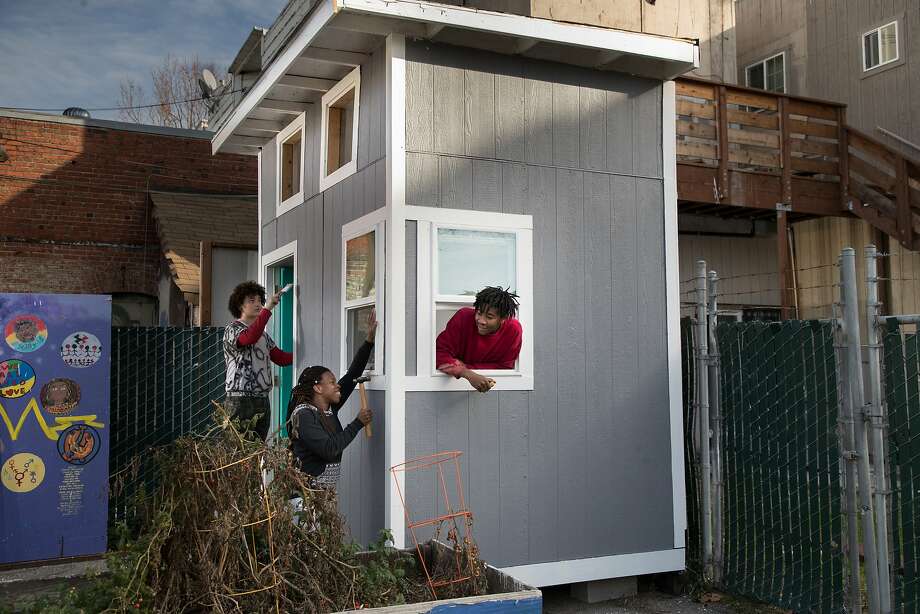 The idea for stackable apartments has been floating around for a while: basically, they are inexpensive modular housing units that can be easily assembled or disassembled according to need. Many praise them as the solution to affordable housing crises worldwide. They come in many different forms, but the one pictured to the left is a prototype for potential developments in San Francisco, which authorities hope can be used to combat homelessness.
Those are just a few examples of how innovative designers are trying to create space for our ever-growing cities. As the world population continues to grow, the scramble for housing solutions may soon turn these quirky homes into a fact of city life.
Written by Coral C., Homework Assistant
Sources:
San Francisco Chronicle
New Atlas
Rise Home Design